CBL-29 £4.99 Add a Circuit Fuse tap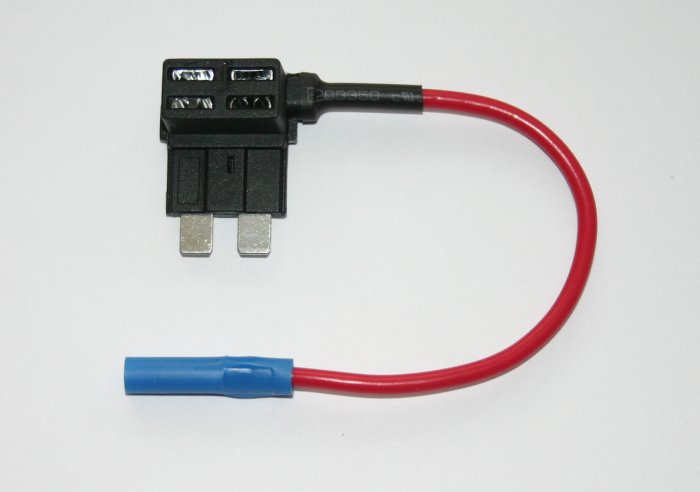 This provides an easy solution to finding a power source without the need to break into existing wiring. You just remove a fuse from the fuse box and replace it with the "Add a Fuse" and put the original fuse in the lower slots. You can then put another fuse (max 20amps) in the top slots to protect whatever accessory you are fitting and crimp the power wires into the blue butt.
Please note, this is a standard size fuse and some vehicles may have the smaller mini fuse.
CBL-29 £4.99